Testimonials
Royal's Pet Taxi, LLC takes special care to understand the unique needs of each of our clients to design custom solutions that exceed expectations. Our attentive staff makes every effort to ensure you are 100% satisfied.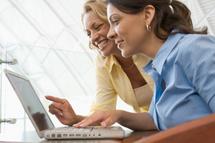 We are proud to share these testimonials from our clients.
Camp Bow Wow Austin-
"Royal's Pet Taxi is a fantastic service that provides an answer to fast paced and hectic lives when your pet has a schedule to keep to! The taxi is fitted with everything from safety harnesses and dog safe seat belts to ramps and stretchers for aiding those that need some extra help. We at Camp Bow Wow are happy to refer our clients with schedule conflicts or any transportation needs to Royal's Pet Taxi and his team and feel confident that their pet is in great hands!"
–Natalie
Joanne Truaxx-
"I use Royal's Pet Taxi to get my dog Smokey to his pet appts. I usually ride along since we have only had him for four months. They are punctual, kind, caring and very gentle with your pet. I wouldn't think of using anyone else. So, if you need to get your pet to a vet appt, Royal's Pet Taxi, is who you want to call. They will take your pet for you or you can ride along like I do, I guarantee you will be very pleased you used their services!! A very satisfied customer."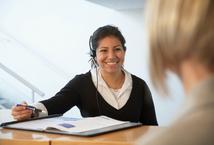 Alice Velasquez-
"In my line of work as an importer, handler, trainer and breeder for Rottweilers, I have had the opportunity to use a lot of different pet transportation services. I can confidently say Royal's Pet Taxi is BY FAR the best I have ever encountered .
We also rescue and rehabilitate rottweilers, and I had a very special boy that was coming from Texas to Atlanta, Georgia to meet his forever family. Delta airlines canceled their flight due to a mechanical issue and had no other flights out for the day. Because AUS airport does not have a facility for holding dogs, Delta's solution was to have me come (from Indiana) to pick up the dog and return him the next day for his flight. After nearly 3 hours of exhausting and ultimately pointless phone conversations with Delta, American Airlines, Continental and Northwest, I could find no one either willing or able to help. The family that had dropped Tebow in Austin for me lived more then four hours away and was unable to return( after having just driven four hours to the airport and four hours home!) to retrieve him (another eight hours) and then make the same trip again just a few hours later just to return him in the morning (that would have been a total of 24 hours driving for them in the span of about 30 hours!!) When I realized that Delta took absolutely no responsibility for their cancellation and had absolutely no intentions of helping me, my husband and I began randomly calling Pet Sitters and boarding facilities in the Austin area.
After a dozen or more places that were unable or unwilling to travel to the airport to pick up Tebow, we decided to change our approach to find a pet transportation service first. The first two we called did not answer the phones, but Royal's Pet Taxi did. Royal went ABOVE AND BEYOND!! Not only did he tell me that picking Tebow up was not at all a problem he then spent the next 30 minutes calling around with me to find a place were Tebow could spend the night ( as he was not equipped to house a dog over night). To my great surprise, Royal called me back several times to let me know he was still trying, and then to let me know that he had found a place for Tebow! He personally made the arrangements with Austin Vet Clinic and then kept in near constant connection with me regarding the process! He called me when he was in route for Tebow , Let me know when he had him safe and sound with him; called again after Tebow was successfully checked into Austin Vet Clinic, and again this morning to advise me that he was on the way to the airport with Tebow. Not only was Royal extremely professional and clearly passionate about his job, but he went WAY above and beyond to help out a complete stranger that was really stuck. If I am ever in need of transportation services in the Austin ares again, I will never use anyone else!! Royal's Pet Taxi is highly recommended and I only wish I had one here in Indiana!! Thank you SOOOOOO MUCH and god bless!"
Tiller-
"Royal's Pet Taxi was the BEST! Our pup was our ring bearer for our wedding. We didn't want anyone to miss the festivities, so we had Royal's Pet Taxi pick up our pup and take him to a doggie kennel for the night. We aren't from Austin, and Royal's Pet Taxi helped us find a kennel that would fit our dog's spoiled needs. He went above and beyond! Our dog was the easiest thing to organize for our wedding day, thanks to Royal! We will use him as much as we can when we are back in Austin area. Thanks Royal's Pet Taxi for taking suck great care or our little fuzzy child."
Cathy Cudd-
"We've never used a pet taxi before. Our 8 year old basset herniated a dics in his neck. At the time, we didn't know that. He was hardly moving and in a lot of pain. Royal's Pet Taxi has a pet stretcher with an ingenious velcro-binding net that helped stabilize Andy on his way to the vet. Royal was very helpful on the phone and prompt about our pick up time. He was pleasant, professional , and good with handling our dog and patient with our needs.
Fortunately, our dog did not require surgery. We had to wait a while at the vet's office, we were lucky that his schedule was free to accommodate us
I would GLADY recommend Royal's Pet Taxi services again to anyone and we plan to use him in the future as our dog convalesces."
Sincerely,
-Cathy Cudd